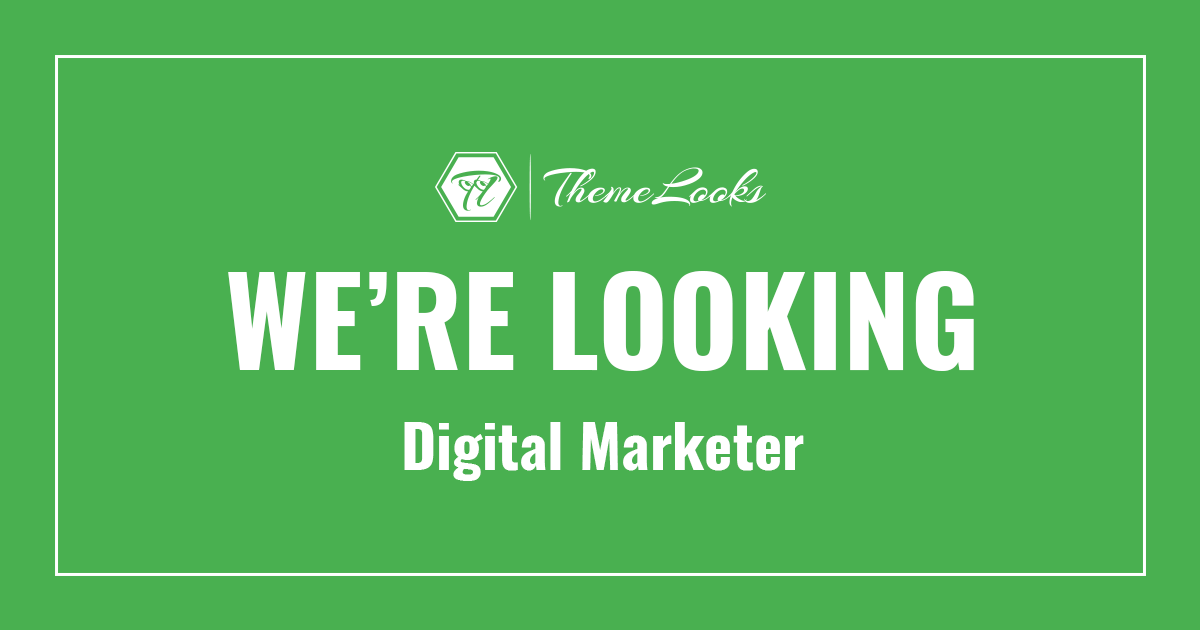 Responsibilities:

We are looking for an experienced Digital Marketing Executive who can collaborate with our Graphics Design team to generate exceptional content for Social Media Marketing and other online platforms.
Looking for experienced and passionate Digital Marketing Executive to accelerate growth and to analyze market trends.
We need a Digital Marketing Expert who has practical experience in Social Media Marketing (SMO), Search Engine Optimization (SEO), Digital Marketing.
Experience:

Minimum 1 year job experience on similar position
Educational Qualification:

Bachelor's degree
Requirements:

Must understand our company's service proposition and create an overall marketing strategy targeting the desired customer based.
We require a passionate individual who is interested in working with our talented and creative ThemeLooks Team.
Develops new marketing strategies and campaigns based on detailed analysis of market forces.
Be proficient in digital marketing, including SEO/SMO including expertise on Social Media platforms marketing, Facebook, Instagram, LinkedIn, Google AdSense, Google AdWords and YouTube marketing, including Email-Marketing.
Experience in setting up and optimising Google AdWords campaigns, Facebook Ad campaigns, Instagram promotions, etc. to increase company and brand awareness.
Measure performance of digital marketing campaigns using a variety of Web analytics tools (Google Analytics, Web Trends etc.) and plan accordingly
Analysis and Write content for SEO and Social networking accounts such as Facebook, Twitter, YouTube, LinkedIn, etc. Create and edit posts, videos and other content.
Implementing and Managing company's social media accounts focusing on information that is relevant to our client's business objectives (e.g. LinkedIn, Twitter, Facebook, Google+, YouTube, Pinterest, Flickr, etc.) To increase company and brand awareness and lead generation.
Preferably, a Basic user of WordPress.
Job Location:

Shewrapara, Mirpur, Dhaka, Bangladesh (Remote for COVID-19)
Salary Range:

20k - 40k
Others Benefits:
Deadline:

07/24/2020