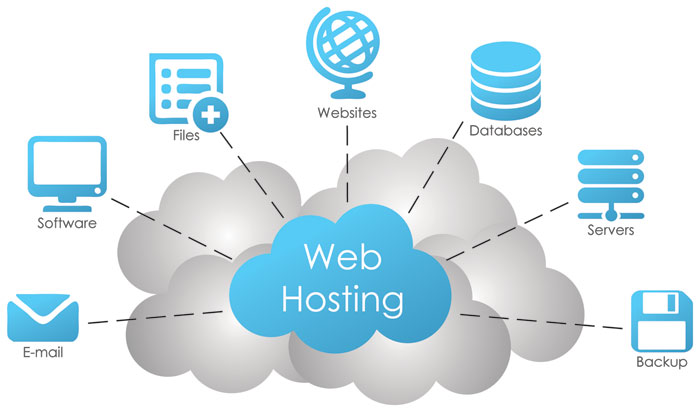 What is Web Hosting and how it Works?
Web hosting is a service which allows different organizations or individuals to publish a website or webpage onto the internet which will be accessible from anywhere globally. And for publishing a website or webpage onto the internet, one must need space on a server to make their website functional and usable via the world-wide internet. So web hosting is that service by which different organizations provide the technologies and elements to the client to release their expected and fully functional website onto the internet. Websites are stored in a special space called servers. So web hosts are companies or organizations who own a server from which they provide space to be used by clients as well as they provide connectivity to the internet.
When regular users want to view that website they just need to type the web address from an internet browser and the browser will redirect them and it will make a connection to that server from which the website is being hosted and the desired website will be delivered to them by the help of that browser. The requirement for most hosting companies is that you need to own a domain in order to get the hosting service from them. But in case you don't own a domain, they will help you buying a domain for you.
What are the Types of Web Hosting?
          There are different types of web hosting but the most popular are these four types:
In this type of hosting, the website is placed on the same server containing many other from hundreds to thousands of websites. So the same resources are shared with all the websites containing on the server. That is why the cost of shared hosting is pretty low because no extra effort or resources needed for hosting websites individually but the same resources can be used for all the websites. So it is a benefit that you can get your hosting service started at a low cost but it also has disadvantages which is, the site performance can be easily affected by other sites on the same server. It also has less security but it also accepts entry-level hosting as it requires less knowledge and skills.
Virtual Private Server Hosting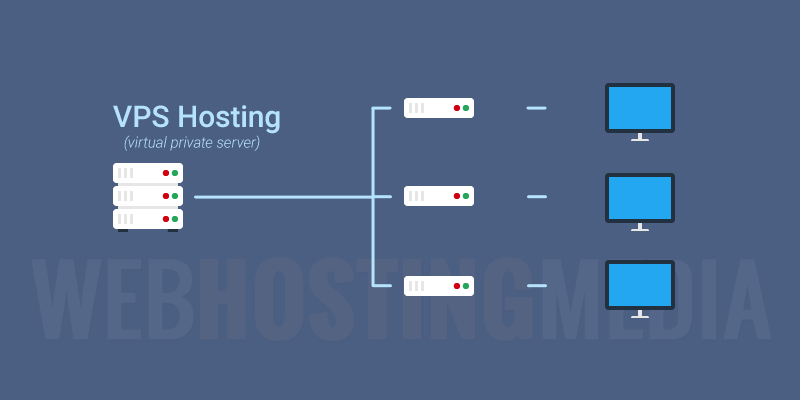 Virtual Private Server hosting or VPS hosting is such a hosting system in which the server is divided into virtual servers. That is why it is like each website is being hosted on their own private servers but they are actually sharing the same server with different other users. With this type of hosting, the users just have the access to their own virtual space because they are getting a separate place in which no other users have the access. That is why VPS hosting provides a better security within a less investment.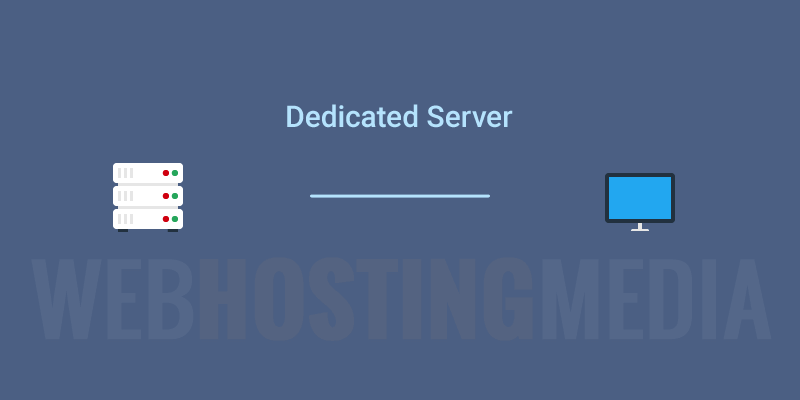 In the Dedicated Server Hosting system, you will be able to exclusively rent an entire server in which no other users can get access. It means that your website is the one and only website in the entire server and you has all the maximum control over the web server. Though it is very costly to hire an entire server for a single website, it provides the best security you can get because only you will be the single user using the entire server.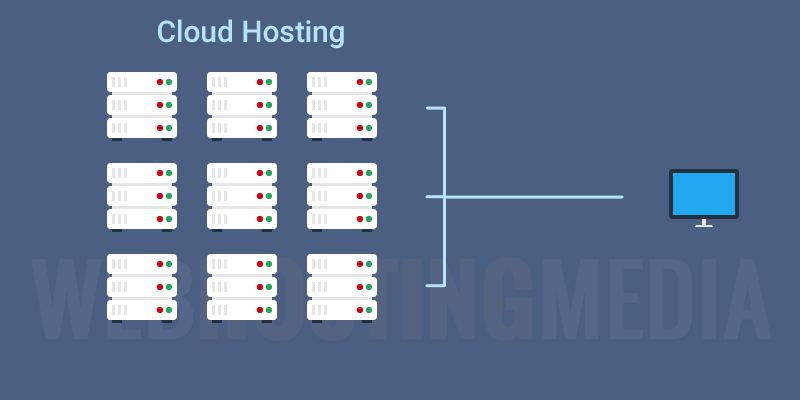 Cloud Hosting is such a web hosting system in which a group of servers works together which is called a cloud and they work together to host a group of websites. So it allows multiple computers to work together to host websites and that is why it can handle high traffic levels for any specific website. So it provides the best performance at a reasonable price.
There are also some web hosting types which are given below:
Reseller Web Hosting
Colocation Web Hosting
Self Service Web Hosting
Managed WordPress Hosting
How to Start a Hosting Business?
 There are some steps to successfully start a hosting business and they are given below:
Decide what type of hosting you will provide:
There are different categories of hosting services like shared, dedicated, VPS, Cloud etc. So at first, you have to decide which type of hosting service will be easy for you to provide.
Plan your target audience and set your company goal. Also, think about the perfect name for your company.
You must find a dedicated server partner to get going. You can either buy a server yourself or else you can hire one to make a start and you should plan which one is suitable for you.
Setting up a website and billing system:
After setting up your personal dedicated server, you must prepare a website to represent your business and also you must set up your billing system. WHMCS is currently the most popular client management system and automated billing service for any kind of web hosting services. So you must set these things up to make a progress to your business.
Once your system is ready to go, you should start finding clients by reaching to them. You should make a good advertisement for your hosting service. There are many ways you can do that. Either you can use Facebook ads or Google AdWords or you can select different newspapers or related magazines.
What is WHMCS?
WHMCS means WebHost Manager Complete Solution. It is a perfect client management, billing and support solution for any kind of online business. It is a powerful tool which will help your business to get fully automated in handling everything from signup, log in to generating invoice numbers and more. It is a must for current businesses which depends on the virtual online platform. If your server can run PHP and MySQL programs then you shouldn't face any kind of problems using WHMCS. It has been designed in such a way that you can fully customize it and integrate it to your website by matching your requirements. So the benefits of WHMCS are automated billing, account creation, deletion, and termination. It also gives you the freedom to fully customize and integrate it to your website. You can also upgrade to the latest version without the help of any third party materials and without any effect to your license.
How to use WHMCS?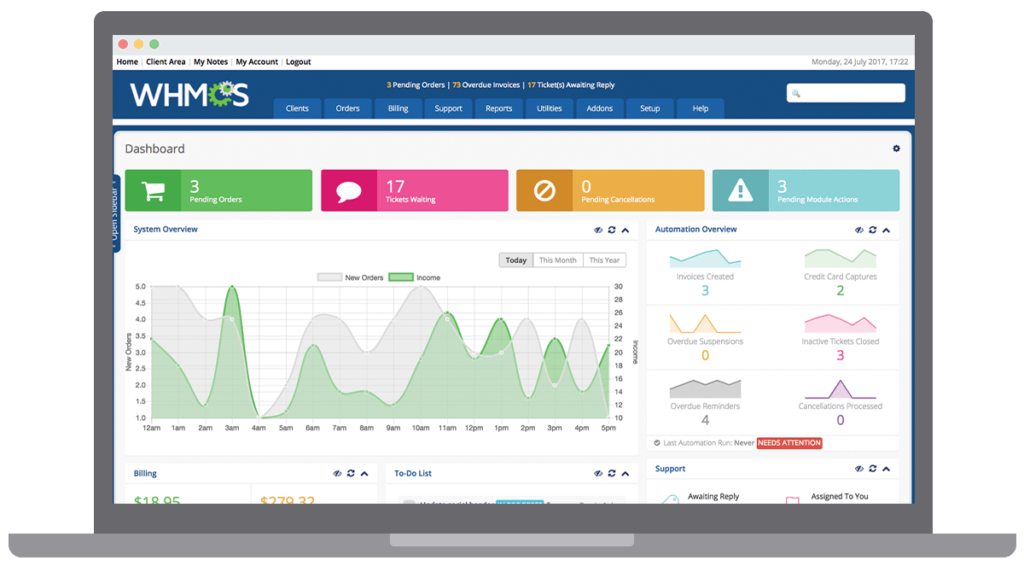 At first, you will have to buy a license for your WHMCS software and for that you have to go to the WHMCS official website and then you have to visit the Order Now page and there you can find verities of packages to match any kind of budget options you have.
So after making your WHMCS license purchase, what you need to do is download the software from the Members Area of the website. To do that, you have to select the My Licenses link and then you have to enter your active license key and then you just need to press the Download button to download the latest release of the software.
After your download, you must install the software to your server but you don't have to worry about installing it because it is very simple to install. Just you have to upload your software zip file to the server which you have downloaded earlier. Then after extracting and moving your files to your desired location, what you need to do is create a new MySQL database and then you can install using the installer. After the installation process, you just need to configure it according to your company. From the admin section of WHMCS, you can do most of the necessary things such as adding a customer or managing domains and more.
To add a customer, you need to login to the admin area in WHMCS and then from the navigation menu, you can find the Add New Client option and then by filling the contact information you can add a customer.  To manage domains, again from the navigation menu you need to search and find the client and click on the domains tab and you'll find options such as Modify, renew etc. and by clicking them you will be able to make changes to them.
ThemeLooks is a professional WHMCS WordPress theme and HTML5 template developer company who provides mind-blowing WordPress themes and templates for domain and web hosting purposes.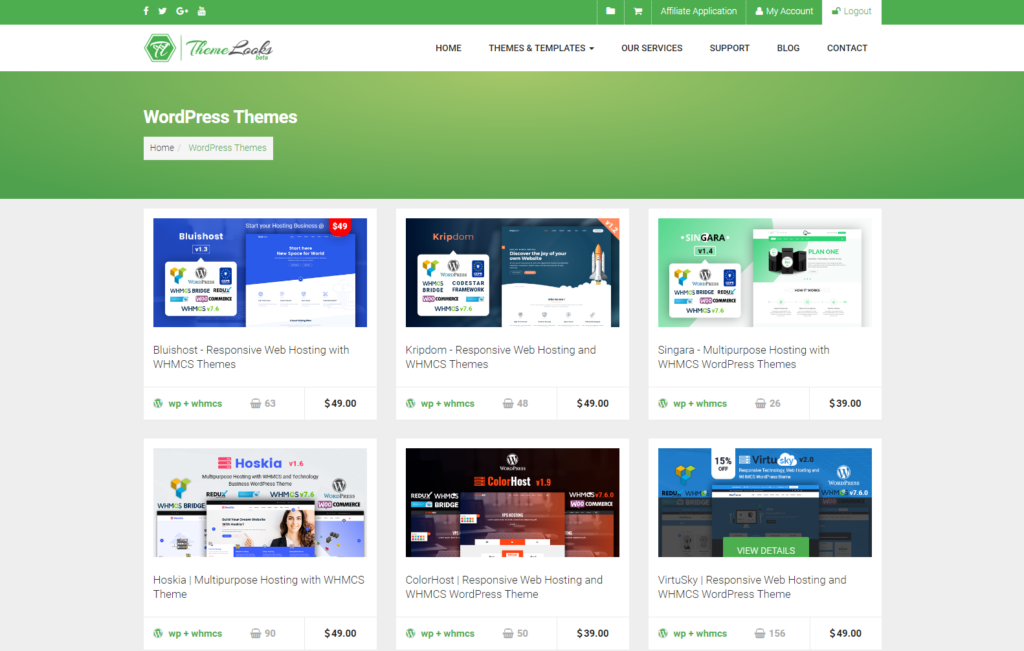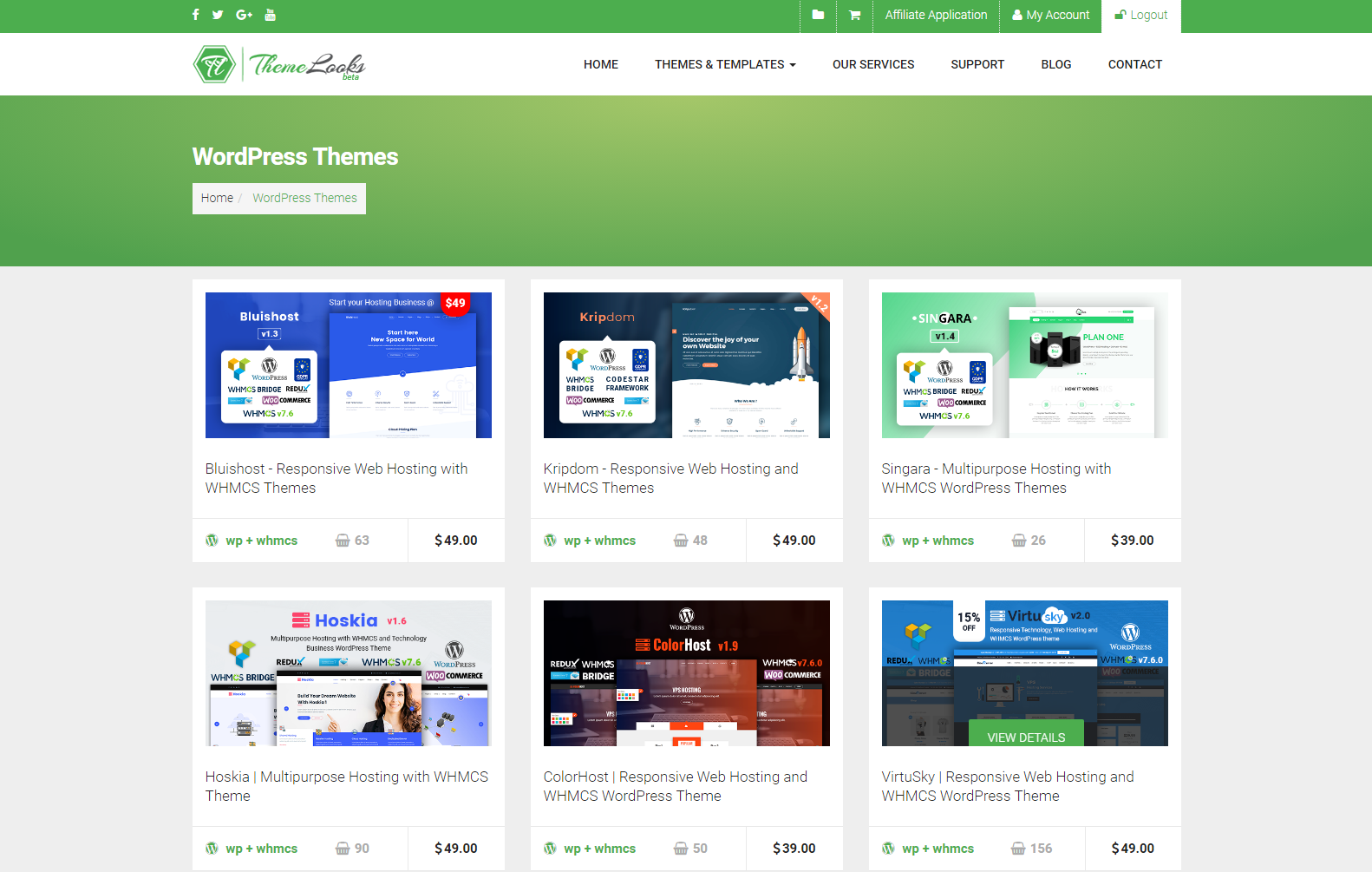 You can check out more Whmcs Theme and Whmcs Template from https://www.themelooks.com/whmcs-templates/ to get an impressive collection of modern web hosting WordPress themes and templates for your website.